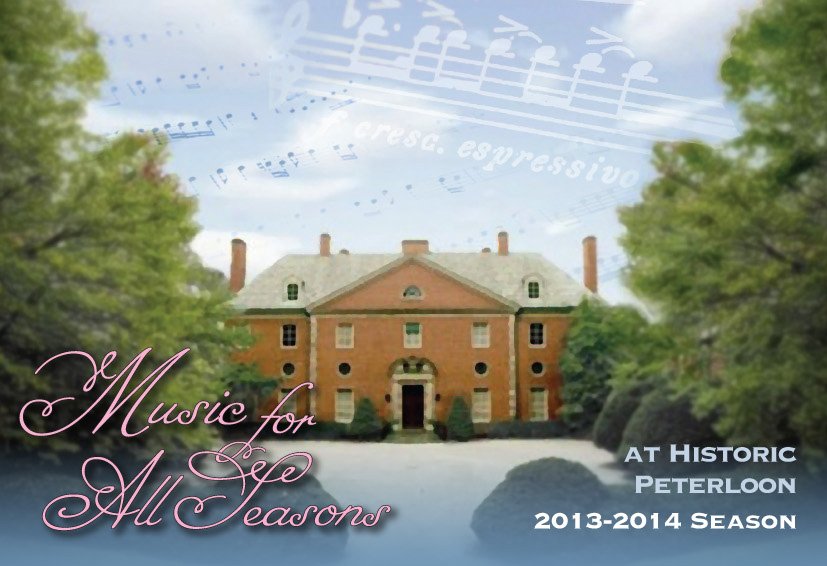 WHAT: The Voice of Spain –third in the concert series MUSIC FOR ALL SEASONS AT HISTORIC PETERLOON (FOUR TEATIME CONCERTS ON SUNDAYS AT 3:00 P.M.)
WHERE: PETERLOON ESTATE, 8605 HOPEWELL ROAD, CINCINNATI, OH. 45242
WHEN: APRIL 20, 2014 at 3:00 P.M.
On Sunday April 20 at 3:00 p.m., the afternoon concert, titled The Voice of Spain will feature several notable artists from the Cincinnati area performing the music of Spanish and Latin American composers.
Tenor Pedro Andre Arroyo Ojeda will sing a group of traditional songs from his native Puerto Rico and, in the second half of the program, will be joined by fellow Puerto Rican, soprano Cindi Candelaria singing a selection of arias and duets from Spanish zarzuelas. Miss Candelaria will be featured in the first half of the concert singing a group of Spanish folk songs arranged by Fernando Obradors. Soprano Sakinah Davis will sing the iconic cycle Siete Canciones Populares by Spanish composer Manuel de Falla. Mexican Mezzo-soprano Paulina Villareal will share the stage with guitarist William Willits, performing Spanish songs from the 16th and 17th century. Pianist Valerie Pool is the accompanist for the afternoon's program.
A celebration of music for the human voice, MUSIC FOR ALL SEASONS continues to be presented at Cincinnati's historic Peterloon Estate, on four Sunday afternoons throughout the season 2013-2104.
The series continues with I Hear America Singing (June 1)
Flexible series subscriptions are $100 and may be used in any combination, for example: 4 persons for 1 concert, 2 persons for 2 concerts, etc…
Individual tickets are $30. Individual tickets and flex-tickets are available from www.brownpapertickets.com Student tickets ($15) are available at the concert, subject to availability.
All proceeds to benefit non-profit organizations sponsored by the De Acha Family Foundation.
For further information please contact Rafael de Acha at rafaeldeacha@zoomtown.com or at De Acha Family Foundation, PO Box 43172, Cincinnati, OH 45243.
Thank you for your publication.